ICT Services, we're committed to delivering reliable and efficient IT support to enhance your digital experience at our Institute Of Engineering Technology

. We're here to help you stay connected and address any technical challenges that may arise during your educational journey. Your success is our mission, and we're just a click away to assist you with your ICT needs.
Online Password Reset Application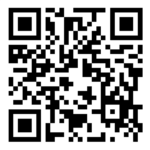 Certainly, here's a simple and attractive step-by-step method for submitting a password reset request, including the necessary documents, to the Electrical Computer Lab at IET:
– Fill out the password reset request form with your details, including your name, email, and a brief description of the issue.
– Click "Submit" to send your request online.
– Create a "Password Reset Request Letter." In the letter, briefly explain your request for a password reset and any additional information regarding the issue.
– Make a copy of your Student ID card. Ensure that it is clear and legible.
Visit the Electrical Computer Lab
-Monday to Friday, 9a.m. – 4p.m.
– When you arrive at the Electrical Computer lab, hand in your Student ID card copy, along with the password reset request letter.
– The Electrical Computer lab staff will verify your identity and process your request.
– Once verified, they will assist you in resetting your password and you will be informed.
With this method, we aim to provide a seamless and visually appealing process for students to reset their passwords at the Electrical Computer lab, ensuring that your access to IT services is both convenient and secure.